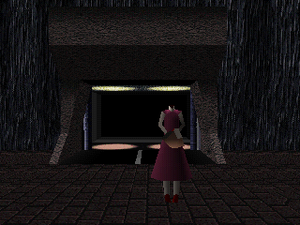 The lone woman is a woman encountered in the Violence District. She stands in front of a entrance to another area, But sometimes she teleports around. She mostly stays still but if you're unlucky her head will fall off and she'll chase you. Her face is blank and lacks any features whatsoever.
She is one of the only people you can encounter in the Violence District.
Ad blocker interference detected!
Wikia is a free-to-use site that makes money from advertising. We have a modified experience for viewers using ad blockers

Wikia is not accessible if you've made further modifications. Remove the custom ad blocker rule(s) and the page will load as expected.